---
Everything you need to know about how to meditate in 128 words: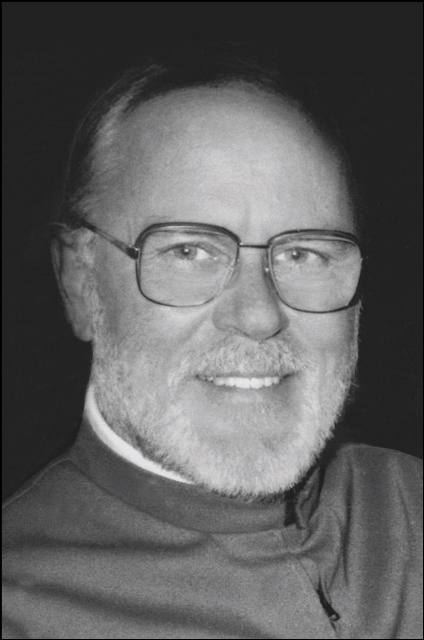 John Main OSB (1926 1982)
The all-important aim in Christian meditation is to allow God s mysterious and silent presence within us to become more and more not only a reality, but the reality which gives meaning, shape and purpose to everything we do, to everything we are...
Sit down. Sit still and upright. Close your eyes lightly. Sit relaxed but alert. Silently, interiorly begin to say a single word. We recommend the prayer-phrase maranatha. Recite it as four syllables of equal length. Listen to it as you say it, gently but continuously. Do not think or imagine anything spiritual or otherwise. If thoughts or images come, these are distractions at the time of meditation, so keep returning to simply saying the word. Meditate each morning and evening for between twenty and thirty minutes. – John Main OSB
---
John Main OSB (1926 1982) believed that the contemplative experience creates community. His genius was to recover and to re-present a way into this experience for ordinary people from within the Christian contemplative tradition. In the teaching of the desert monks on pure prayer he found the practice of the mantra. Realising that this way of prayer could further the search of many modern people for a deeper spiritual life, he recommended two regular daily periods of meditation to be integrated with the usual practices of Christian life. – The World Community for Christian Meditation
---
Twelve Talks for Meditators by John Main OSB
Father John explained that these introductory talks can be used to prepare for the silence of meditation. They are designed to help bring your mind to a state of peacefulness. Listen to one talk at a time prior to your meditation.
The Dalai Lama visiting John Main in Montreal after an interfaith service in 1980. Photo: The World Community for Christian Meditation
---
God speaks to Elijah after storms, earthquakes...in the silence and stillness. John Main OSB
John Main OSB became a Benedictine monk after serving as a diplomat in the Far East and lecturing in international law. Father John founded the Benedictine Priory of Montreal, which became the centre of a worldwide meditation movement and inspiration for numerous meditation groups today. His books include The Heart of Creation, Moment of Christ, Word Into Silence and Word Made Flesh.
The process of meditation is the opening of the eye of the heart. This is the deeper and more simple consciousness that allows us to know that we can love and be loved and that we are all in love. John Main OSB
---
The Book of Ecclesiasticus
The World's Happiest Man
Yehudi Menuhin's Foreword to Light Within
Learning to Meditate with John Main
Nun Taught Inmates to Meditate
Peace is born of Silence, because Silence is the
threshold where the Soul Meets God. – Halfway to Heaven